Instructors
The instructors at Blue Moon are all certified in their various traditions, and together share in the goal to help each participant feel comfortable and welcome at our studio. We believe in the importance of honoring yourself on your mat, respecting those around you, and accepting each other whole heartedly. Each teacher on our staff has a unique approach and a personal expression to their teaching techniques that gives you a diverse learning experience to incorporate into your personal practice.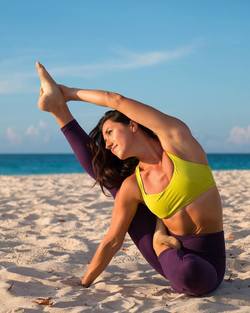 Alexis Martin
Alexis Martin is an enthusiastic truth-seeker that enjoys dark chocolate and globe-trotting. This Florida native is a human kinetic artist with a passion to open minds, warm hearts, and diminish fear. She believes in healing via a splash of sweat, belly-aching laughter, and the power of a story to change a life. She is known for her uplifting energy, warm contagious smile and animated laughter. When practicing yoga in her signature playful vinyasa style, expect a dharma evocation intertwined with practical anatomy. Students love her assists that build a foundation based on impeccability of alignment to their own personal uniqueness.Her deep and integrated knowledge of the human body and even spirit allow her to connect with any student and cater to any body type. She truly makes yoga available to everyone. Insight from her own teachers intertwined with lessons from the ancient yoga texts support living a nourishing and satisfying life on and off the mat. Storytelling and sharing life experience set a platform from which Alexis opens her heart & you truly meet the warm transparent spirit that lies within YOU.
Since receiving her initial 200hrs Yoga Teaching Certification from Vidya Heisel of Frog Lotus Yoga in 2008 & 615hrs from Yoga University of Florida with Mylinda Morales, Alexis has continued her yoga education with many teachers. Some of her most influential are Phillip & Ivy Askew, Raghunath Cappo, Nevine Michaan, Dr. Vijay Jain, Seane Corn, Maty Ezraty, Dice Iida-Klein, Briohny Smyth, Brock Cahill, Bryan Kest, David Regelin, & Dylan Werner.
Currently based in Ormond Beach, Florida, Alexis leads a local 200hrs & 300hrs yoga teacher trainings courses via her school Be Infinite Yoga & Wellness. Beyond the inspiring regular weekly yoga classes she has been leading since 2006, Alexis offers continuing yoga education classes to both teachers & seasoned yoga students. Alexis's certifications & life experiences include founder / director of Prenatal to the Cradle, LLC and Be Infinite Yoga & Wellness Academy, Ayurveda Lifestyle Consultant, Buti Yoga instructor, and Yoga Alliance certified E-RYT500, RPYT, & YACEP. Alexis has enjoyed teaching & attending previous yoga festivals in Sedona & Asheville and leading workshop weekends & yoga retreats in Orlando, Sweden, Vermont, Sedona, and Bonaire.
When she's not holding space for the enlightenment of bodies and minds somewhere, she might be found avoiding housecleaning by getting an exercise-induced endorphin fix on the mat, tickling the ivories, hiding in the bathroom to meditate in silence, lounging at the beach with an umbrella decorated drink, chanting into a deep state of bliss, or stealing kisses from her husband and daughter.
Practice yoga online with Alexis at https://oneoeight.com/guide/alexis-martin/ & check out her latest offerings at www.alexismartinyoga.com or @alexismartinyoga.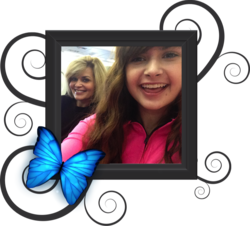 Robin Neill-Kitaif
Robin came to yoga in 2006 at the ripe old age of 44, looking for a way to lose 30 pounds. What she found was exercise that not only changed her body but awakened her mind. Slowly the pounds began to melt away and yoga became a staple in her life. In 2008, a friend that was also a yoga teacher urged her to consider teaching. She began to explore that possibility by attending Baron Baptiste trainings and boot camps. It was with the Baptiste style that she found a home. The unique way that the Baron Baptiste style challenges mind, body and spirit, inviting each student to transform not only their bodies but their lives touched her soul. Robin has completed her Level I, II and III trainings with Baron, as wells as several other Baptiste trainings.Robin received her RYT -200 Yoga Alliance Teacher Certification from Mbody Yoga in Jacksonville, Baptiste affiliate studio. When not practicing yoga, Robin is a wife and also a mother to her wonderful daughter, Mariel. Robin has a BA in theater from The University of South Florida. In her spare time she enjoys singing, acting and spending time with her Cavalier King Charles Spaniel, Chubsie.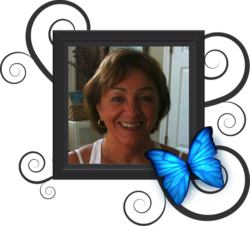 Mary Anne Howell
Mary Anne has been teaching fitness in Ormond Beach since 1980. Having practiced and taught yoga off and on for many years, a back injury in 2005 motivated Mary Anne to focus exclusively on yoga to help heal her back. After experiencing great results, she decided to teach yoga and share what she had learned with others. She is YogaFit certified Level 1, holds a certification in YogaFit Senior Yoga, is certified as a personal trainer, and has attended numerous back care workshops. Mary Anne is also a certified Kripalu yoga instructor having earned her RYT-200 at Discovery Yoga in St. Augustine. Her passion is teaching beginners and those that need to modify poses in order to honor their body. She has a wonderful husband that she married in 1972, and a wonderful daughter.She works full-time as a informational technologies specialist.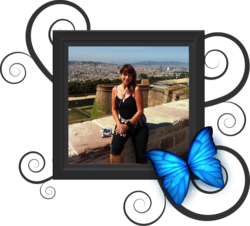 Barbara Saunders
Barbara Crispino Saunders has been practicing yoga since 2007 and earned her RYT-200 certification through Yoga Alliance. She feels like she came to YOGA after over 30 years of preparation.

Having studied many dance forms and performing with ballet and modern companies, yoga felt not only familiar, but has been remarkably important as both a catalyst for personal change and a support during transition. Much of the dance choreography, which she performed, pulled from the ancient study of Yoga. Many Modern Dance masters studied the form to strengthen and enhance balance, improve extension and explore proper alignment. But, the so often referred to "mind-body" facet of yoga is what set it apart from dance. To beable to absorb oneself in the movement of the yoga postures with the expressed purpose to quiet the mind in order to open the heart is where yoga begins and dance stops for Barbara.
Barbara has worked as an educator for Volusia County Schools and as a Curator with the Ormond Memorial Art Museum & Gardens, conceiving of, creating, and installing exhibitions, as well as serving as an adult and children's educator in various fine art media.

Barbara received her BS in Education from St. Bonventure University in NY, and studied Media towards her MA at Ithaca College in New York. She is a multiple recipient of New York State Council on the Arts funding for developing performing and fine arts projects in the NY public school system. She has instructed in Ballet, Modern, Jazz and Tap for sundry studios in NY state and for the Florida Flagler County Schools. She has also tremendously enjoyed instructing in swimming, skiing, diving, and various fine and performing arts for a variety of organizations.
Jessica Regan
Jessica a native of the Philippines has had a lifelong passion for exercise, dance and physical fitness. She was introduced to yoga over four years ago and it has been a daily presence in her life. It was while taking a yoga workshop that she realized yoga was more than a set of physical exercises but was invigorating to not only the body but the mind and soul as well. Jessica practices a quiet kindness that's been ingrained from her loving family especially her mother the irrepressible Corky Rivera. Jessica completed her Baron Baptiste Level 1 Training in Oct 2010 and recently completed her RYT-200 Yoga Alliance Teacher Certification in Power Vinyasa with Baptiste Master Teacher Trainer, Mark White of Mbody Yoga Studio at Jacksonville.Jessica graduated with a BA in Accounting from Marymount University. Jessica is an avid tennis player, devoted wife and loving mother to her son, TC
Carolyn Corbett
Transitioning through life, uncoordinated and non-athletic, Carolyn began practicing yoga in 2006. Over the years, yoga has become a passion she has incorporated into her family life with husband Jack and daughter Kate. Carolyn wants to share her enthusiasm for yoga with others because she knows it to be a physical and spiritual practice that allows one to focus on welcoming things into their life and accomplishing them. Carolyn became a nationally certified instructor earning her RYT-200 in 2012 at Blue Moon Yoga and Fitness under the guidance of Karen Cutrona.In addition to teaching yoga, Carolyn has earned a Master of Science from the University of Missouri-Columbia, a Bachelor of Science from Michigan State University and is currently the Vice President of the consumer insights and sensory research department at CSS / data intelligence, a market research and consumer insights company in Ormond Beach.
Erin Taylor
Erin brings a lot of great energy and her vibrant personality to her teaching. In the midst of her busy life as a landscape designer, honey harvester, artist; to name a few, yoga became her sanctuary, and as time went on, her practice became an integral part of her existence. She trained to become a nationally certified instructor with Karen Cutrona and received her RYT-200 in Core Power Yoga at Blue Moon.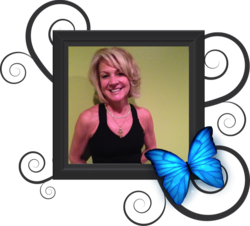 Jill Picciano
After practicing yoga for several years and discovering the powerful effects regular practice can have on life, Jill decided to come to the other side of her mat and become a nationally certified instructor under Karen Cutrona and receiver = her RYT-200 in Core Power Yoga at Blue Moon. With her fun loving and energetic personality, she brings forth in her teaching a passion for life and wants to share her enthusiasm for yoga with other.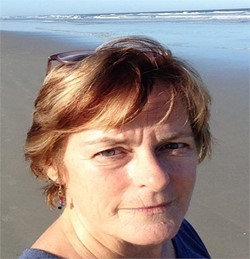 Wendy Klemm Kilpatrick
Wendy has been practicing yoga since 2005 when she and a few friends decided to "try it out". It was during that first class that she realized how difficult it can be for a busy Clinical Laboratory Supervisor and mother to three boys to calm her mind and focus on herself for just one hour. She knew immediately that a regular yoga practice would bring peace and stability to all aspects of her life.
In 2015 Wendy enrolled in the Bluemoon Yoga and Fitness teacher training program. Her goal was to expand her knowledge and further her personal yoga practice. As a 200 hour Registered Yoga Teacher (RYT200) she was eager to share the anatomy, benefits and authenticity of yoga with others.
Wendy has continued her yoga education with 40 hours of Yin Yoga teacher training with Joe Barnett at Altamonte Springs Yoga University. This has added a new dimension to her teaching allowing her to lead a focused, engaging Yin or Slow Flow class in addition to her yang Vinyasa based class. Wendy likes to teach a slower paced class, giving her students time to properly engage muscles, work on proper alignment and deepen each asana.
A now retired Laboratory Scientist whose boys are now adults, Wendy enjoys teaching yoga as often as she can. You can find her teaching a range of class styles from a Basic 26 Postures class to a Vinyasa Flow as well as her favorite her Deep Slow Flow or Yin class. All of her classes will engage your mind, your heart and your body, empowering you with a complete yoga experience.
Rachel Rice
Rachel is a teacher and a student who has built her life around learning. She's currently a PhD candidate in Space Physics at Embry-Riddle Aeronautical University. Rachel started doing yoga and group fitness classes as a break from studying, but that quickly turned into a passion. Since then, she's become a Certified Group Fitness Instructor with the American Council on Exercise. At the moment she is also completing a 200 hour yoga teacher training program.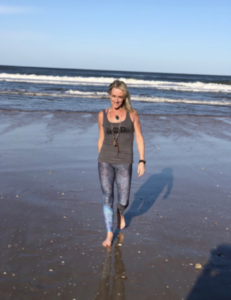 Erin Taylor
Erin brings a lot of great energy and her vibrant personality to her teaching. In the midst of her busy life as a landscape designer, honey harvester, artist; to name a few, yoga became her sanctuary, and as time went on, her practice became an integral part of her existence. She trained to become a nationally certified instructor with Karen Cutrona and received her RYT-200 in Core Power Yoga at Blue Moon.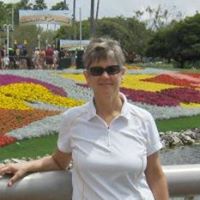 Kay Williams
Kay began her Yoga practice 20 years ago and loved the positive impact it had on her life and health. After physical therapy for arthritis in the cervical vertebrae and low back, Kay began her yoga journey to release the tightness in the neck and shoulders, releasing stress & regaining mobility. Yoga has been a healing practice for her over the years. She completed her RYT -200 Core Power Yoga training at Blue Moon Yoga & Fitness under the direction of Karen Underwood in 2013. She has been teaching Gentle Yoga at several locations over the last 4 years. Kay loves to share with others how yoga can bring the body into a balanced healthy state.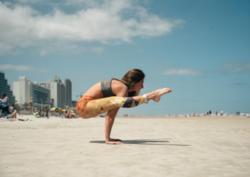 Lee Sorrenson
Happy-go-lucky Lee is an energetic and enthusiastic yoga teacher who aims to facilitate the connection between mind, body, and soul for all yoga practitioners. She strives to create a comfortable and welcoming atmosphere in which students can discover their full potentials while simultaneously maintaining upbeat and cheerful attitudes. Her classes can be described as light-hearted and free-thinking since she provides the tools for students to create their own unique, personalized practices. By offering a plethora of potential modifications and variations, students can expect to find the challenge suited for their individual needs.
Lee has always been an active person deeply concerned with both physical and mental well-being. Intrigued by the complexities of human consciousness, she pursued an education in psychology at Stetson University. However, she plans to use her knowledge of both mind and body in the field of physical therapy. Prior to her introduction to yoga six years ago, Lee was an avid competitive gymnast, diver, and cheerleader. She completed her 200-hour yoga teacher training at Prana Yoga in Miami, FL in 2017 and then her 300-hour yoga teacher training with Alexis Martin in 2019. She has also received certifications in yin, barre, and kids' yoga.
Claire Miller
Claire initially did her training at Blue Moon. She then went to college at UCLA and did 700 hours of trainings including Bikram, Yoga Sculpt, and Power Yoga. She was managing and teaching at CorePower Yoga and then moved back to Ormond in her transition to New York. She will soon be receiving her 500 hour certification.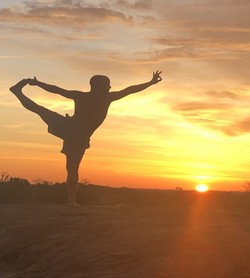 Jeffrey Knight
Jeff (200 CYT) began his yoga journey in 2013 after trying a class out of mere curiosity. Since that time, Jeff has discovered true stillness, peace, and joy as he learned how to calm his inner mind chatter while also discovering the capabilities of his physical body. In maintaining a mindful practice, he believes the mind-body connection supports us in living a more fulfilling, healthy life on and off the yoga mat. When he is not practicing or teaching Vinyasa Flow yoga, Jeff enjoys surfing and spending time at the beach. He is endlessly grateful to all of his teachers who have lit the way and is honored to share this light with others.
Kaitlin Blum - Bio and pic to come
Lacey Lynch - Bio and pic to come